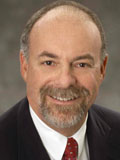 Michael Nusbaum, BASc, MHSA, FHIMSS
President, MH Nusbaum & Associates Ltd, Victoria BC Canada
Involved with IHE for over 15 years
Member of the IHE International Board
Current co-Chair of the Global Deplooyment Coordination Committee, current IHE Liaison Officer with ISO/TC215 and the Joint Initiative Council
Former co-Chair of IT Infrastructure Planning Committee
Former President of IHE Canada
I am involved in IHE because:
IHE provides a unique forum which brings together healthcare professionals with industry leaders to jointly address interoperability issues.
IHE artifacts are internationally founded and locally adopted, ensuring an optimum balance of both effectiveness and pragmatism.
IHE testing and demonstration events are positive contributors to the successful development and use of interoperability specifications.
IHE offers a well-founded and internationally-accepted Conformity Assessment program.