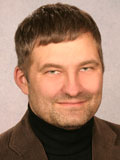 Juergen Brandstaetter, MSc
CodeWerk Software Services and Development GmbH
Involved with IHE for 8 years
My first contact with IHE was 8 years ago as a software vendor implementing several IHE profiles and participating in IHE Connectathons. In my home country, Austria, I was one of the founders of the IHE Austria Deployment Committee, where I'm member of the board up to now.
On international level, fascinated of the IHE methodology, I entered into the just founded IHE Pharmacy Development Committee in 2009 where I am currently serving as vendor co-chair. Leveraging my knowledge and contacts regarding Pharmacy in my home country I became author of the first Community Pharmacy profiles. Having then experienced IHE from the perspective of a vendor, a deployment committe and a profile developer I felt matured to also involve into IHE strategy issues in the IHE International board, where I'm currently active on several topics, in particular in the Global Deployment Coordination Committee.
My involvement in IHE is founded on the true believe in the IHE methodology. The consequent way of living a fair and collaborative relationship between vendors and users throughout all committees and working groups is a unique characteristics of IHE which is one important factor of its success.
Solving complex use-cases usually requires the combination of more than one standards. Experiences in real-world projects have shown that individual picking and composing of base-standards could well result in a specification which creates interoperability within the project but yet might fail when connecting it to another project which combines other standards or even the same standards in a different way. So, relying on standards obviously is not enough. An ""intermediate layer"" inbetween the project and the base standards is needed, which is use-case driven and composes existing standards in an accorded way to cover them. If several projects rely on this layer and therefore all using the same standards in the same fashion, you get interoperability amoung them for free.
IHE provides exactly this intermediate layer. With its use-case driven approach, which is consequently maintained from the development of Integration profiles up to actual software testing becomes a guarantor of interoperability and therefore is of greatest interest for Health IT industry and healthcare in general.