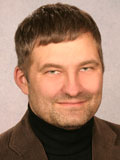 Juergen Brandstaetter, MSc
CodeWerk Software Services and Development GmbH
Involved with IHE since 2006
My involvement in IHE is founded on the true believe in the IHE methodology. The consequent way of living a fair and collaborative relationship between vendors and users throughout all committees and working groups is a unique characteristic of IHE which is one important factor of its success.
Having had first contact with IHE in 2006 ago as a software vendor implementing several IHE profiles and participating in IHE Connectathons, I entered the just founded IHE Pharmacy Development Committee in 2009 where I became author of the first Community Pharmacy profiles. Having then experienced IHE from the perspective of a vendor, a deployment committee and a profile developer I moved on to further advance IHE in terms of organization and strategy.
Currently I am honored to serve as board member of IHE International, deputy co-chair of IHE Europe, co-chair of the IHE Global Deployment Coordination Committee, co-chair of the IHE Pharmacy domain, chair of the IHE Education Committee and founding board member of IHE Austria. Additionally, I am member of Joint Steering Committee of the IHE / HL7 Gemini project – A Joint Initiative of IHE and HL7 to Advance Use of FHIR for Interoperability and several other IHE working teams.
Recently I was appointed into the Executive Board of the HIMSS/IHE/HL7 Global Consortium for eHealth Interoperability (www.interop.org) as one of the two IHE representatives.