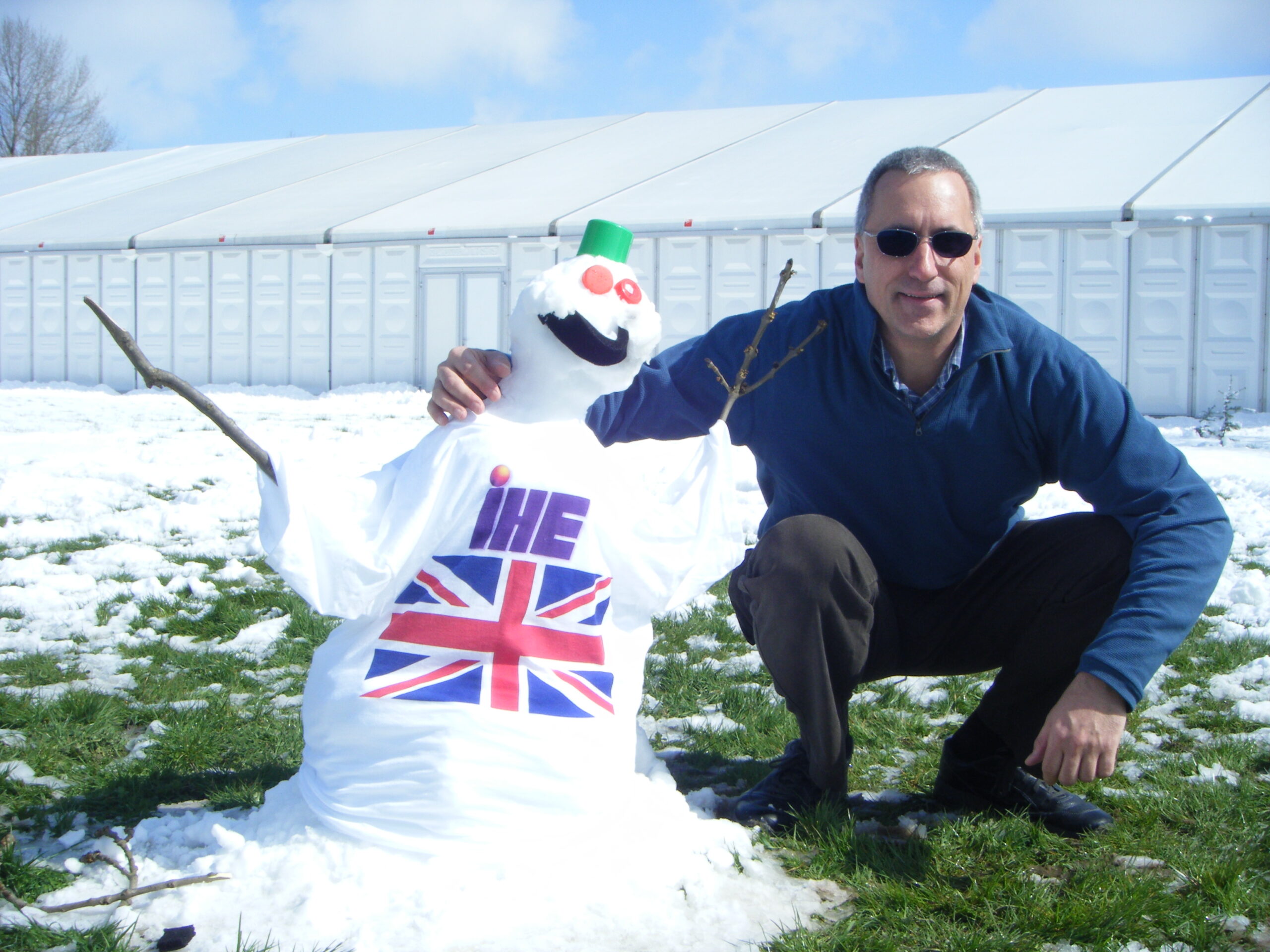 In Memoriam
William (Bill) Majurski
The IHE community was deeply saddened to learn of the passing of our beloved colleague, William (Bill) Majurski, on Nov. 14th. Bill served in the US National Institute of Standards and Technology's Software and Systems Division, Software Interoperability Group as the Project Lead and primary software conformance tool designer and developer across several document exchange centric protocols. Bill was a pioneer who applied knowledge and foresight to software, conformance testing, and interoperability that forged new pathways to enable correct, accurate, efficient, secure, and economical exchange of healthcare information. Bill earned a wonderful reputation as the "go-to guy" for his design and implementation and has had a major impact on the health care IT industry.
Over the past 15+ years of Bill's illustrious 40 years of government service, he served as the lead on a major health IT testing program. He was looked upon as the worldwide leader in testing the IHE XDS/XDR/XCA profiles and additional flavors of cross-document and cross-community exchange methodologies. Bill's work continues to be used by thousands of users and companies, including at IHE test events in North America, Europe, Japan, and Korea. NIST testing software developed by Bill also supports conformity assessment programs sponsored by the US Health and Human Services Office of the National Coordinator for Health Information Technology, Sequoia Project and the Radiological Society of North America.
Bill was a cornerstone, key participant and former technical committee co-chair in the IHE IT Infrastructure Technical Committee, where he contributed generously to the development of the profiles listed above and many more, including the recent profile for Mobile Health Documents (MHD), one of the first IHE profiles utilizing the HL7 FHIR standards environment.
Bill was an avid hiker and biker, always looking for new paths and adventures! He successfully rode his recumbent bike from Maryland to Florida and did many cross-state long distance rides. Bill was actively involved in the Boy Scouts of America and passionately participated in many Boy Scouts events.
Bill is survived by his wife Lynn Hamilton and his two sons, Michael and Patrick.
Memorial contributions can be made in Bill's name to the Boy Scouts of America – www.ncacbsa.org/tribute.
Tributes from the IHE Community
"Many years ago, sometime just before Connectathon #3, Bill was so instrumental in helping me work through some XDS issue that had been a thorn in my side for quite awhile. In true Bill fashion, he completely defused my issue by saying: "but, after all, it's just text", et voilà, the light dawns. I'll never forget that. Year after year, he turned his attentions to helping so many of my colleagues in a similar, gentle manner."   — George Cole, Jr.

"Even though I'm no longer involved in the medical IT community, I have fond memories of my years discussing various details of the standards with Bill. I often would conjure up some very specific edge case to which he often had a pragmatic and historical insight. He will be missed by many communities. I was grateful to be a part of one." — Dave Franken

"Along with many others, I shared 20 years of connectathons with Bill, a big chunk of our lives. In all those years he's always been cheerful, patient, enthusiastic, passionate. He will be missed." — Umberto Cappellini

"Bill was a strong force in the health IT interop world. I first met Bill in 2007 in Chicago and thoroughly enjoyed spending time together not only each year at Connectathons, but also at IHE Committee meetings. We always chatted not only about work, but also cycling, scouts, or whatever his latest adventure was at the time. Bill was always willing to help out others, providing solid advice on how to configure a system or what the problem might be so their interoperability solution would work correctly. I know that he will be sorely missed by everyone that he touched." — Tone Southerland

"I remember the first time Bill joined the IHE development team with his XDS server at a Connectathon in Chicago. After some time assessing one another, Bill gradually confidence in the multi-cultural team in which he started to be a long term pillar, contributing to the large success of the XD* work. Warmest Regards to his family and friends." –Emmanuel Cordonnier

"Bill will live forever in the heart of interoperability techies in the form of Toolkit he created/supported/maintained. " –Siva Kandaswamy

"Even beyond the invaluable technical work Bill did on behalf of IHE, he had a presence that really helped cement the entire health IT community and that will be greatly missed. At one Connectathon, his fellow technical managers set up a cardboard printout of Bill that became a favorite spot for group photos and selfies. I got to spend a fair amount of time with Bill during trips to those events and to share in the good humor that always tempered his serious commitment to his work. We had lots of laughs! And he deserves a great share of credit for the work IHE accomplished to enable sharing of medical records, work which has benefited patients and care providers all around the world. Though most of the beneficiaries will never know of his contributions, they will not be forgotten in this community."–Chris Carr

"Anyone who recognizes the letters XDS owes a bit of thanks to Bill. Anyone who has implemented XDS has likely emailed Bill to thank him for his help – for he was always ready to offer helpful advice, and there were always plenty of takers. Outside of our circles, most people don't know it, but Bill's life work is part of the backbone of our nationwide health information exchange, and health exchanges all over the globe. I, along with the IHE Community will miss you Bill, and thank you for your service, your guidance and always being available to the community. The Connectathon won't be the same without you. But I hope you will roll your eyes at the fact that we renamed the IRAP Scholarship in your honor! It's our small way of recognizing your contributions to the advance the state of the art. Rest in peace, my friend." –Amit Trivedi
Contribute a memory of Bill and his contributions to IHE here.