IHE continued its international presence in healthcare interoperability at the 6th Asia eHealth Information Network (AeHIN) General Meeting and Conference on Interoperable Digital Health for Universal Health Coverage. The event, held October 7-9 in Colombo, Sri Lanka, hosted more than 300 government officials and health IT stakeholders from more than 40 different countries. The event focused on how to implement and realize the benefits of national health information systems.
IHE was represented by Jürgen Brandstätter, co-chair of IHE-Europe and member of the IHE International board, a partner of the AeHIN's Standards and Interoperability Lab (SILA), an initiative focused on standards-based, interoperable universal health coverage. SILA demonstrated how international standards and new technologies, with the help of IHE profiles, become global blueprints for common eHealth interoperability use-cases and lead to cost-effective and sustainable interoperability across the world.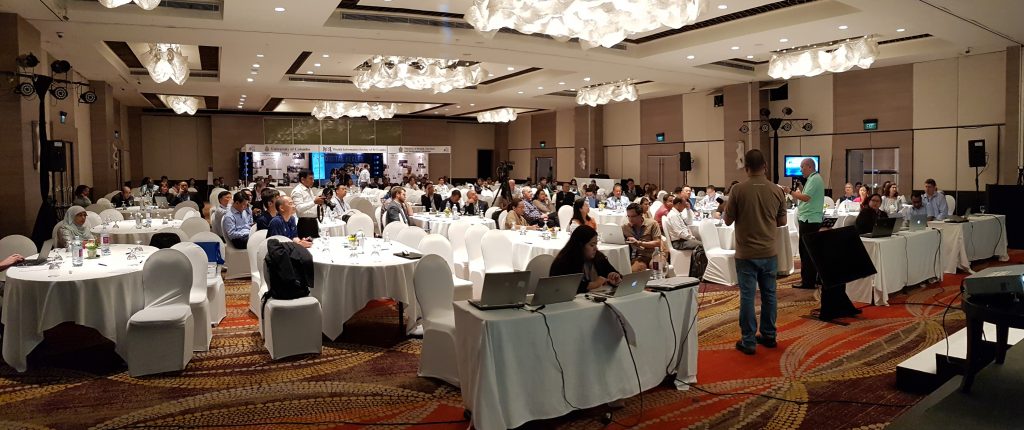 The digital health interoperability demo was presented by:
Alvin Marcelo, AeHIN Executive Director
Philip Zuniga, Technical Lead of SILA and his SILA team
John Lewis and Morten Olav Hansen for DHIS2
Dr. Susann Roth, Senior Advisor, Principal Knowledge Sharing and Services Specialist, Asian Development Bank, provided support and governance.
Brandstätter contributed the IHE aspects of the demo.
The interoperability demonstration was voted as a highlight of the meeting. "The demo was a great success and provided an easy, understandable explanation of the importance of profiled international standards, if your target is cost-effective and sustainable eHealth information exchange. Through ad hoc ranking of the whole event, done with an app, the demo got very good relevance feedback," says Brandstätter. "I personally was extremely happy to be part of this event and present IHE's contribution to the journey of leading eHealth interoperability challenges into global blueprints."